Flyers Sizes
Select the most appropriate Flyer and Leaflet format for your business: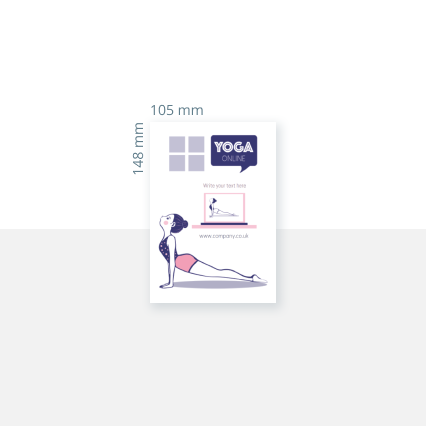 105 x 148mm (A6):
One of the most popular sizes of flyers is A6, similar in size to a postcard, A6 Flyer is ideal for outreach events. Thanks to it's compact size it is also a good option to avoid waste.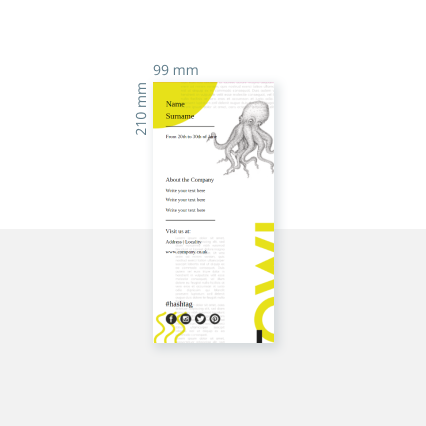 99 x 210 mm (DL):
Thinner and longer than a conventional Flyer. Their dimensions allow them to fit perfectly into DL envelopes, making them a great choice for a direct mail campaign.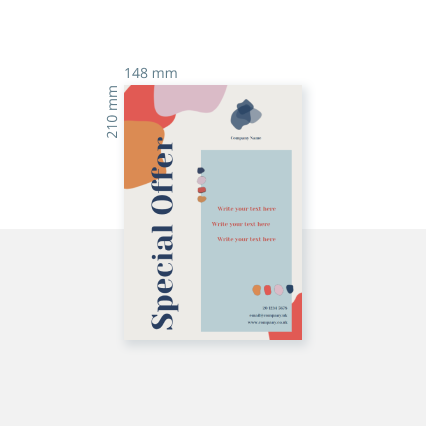 148 x 210mm (A5):
Twice the size of a Flyer A6. With intermediate size, is one of the most frequently used dimensions. Flyers and Leaflets in A5 are popular for trade shows, door to door leaflet distribution and marketing campaigns.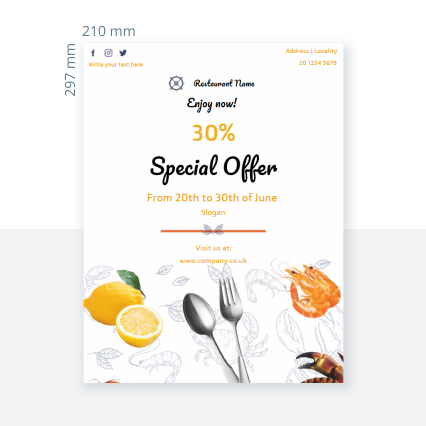 210 x 297mm (A4):
Larger size, suitable for disclosure of promotions containing images and illustrations of products and services.